Sep - Seek Support
Each month NormanAid provides a
MonthlyAid
program to
reduce stigmas surrounding mental health by raising awareness and empowering you to take care of yourself and your peers
.
September is "Seek Support" month. 
NormanAid Wellness Counselors are comfortable discussing and supporting students with anything they are going through and need to share. ALL feelings are VALUED, IMPORTANT and WELCOME in the NormanAid Wellness Center.
Our motto for this month is "Your feelings are valid and important".
Please join us in our September's Support programs.
(September 6)
YOU DON'T NEED TO BE A TOUGH COOKIE
Mental Health Tuesday Lunch Discussion
To kick off September's Seek Support month our peer counselors will have a lunch discussion about supporting our loved ones and seeking support for ourselves. We will have cookies for those who participate. You don't have to be a tough cookie, SEEK SUPPORT in NormanAid. 
(September 13 & 20) 
SOS (Signs Of Suicide) PREVENTION PROGRAM
(FOR FRESHMAN ONLY)
In honor of 
National Suicide Prevention Month
,
 all 9th grade students will be participating in a suicide prevention training and depression screening
.  Students will learn how to identify the signs of depression and suicide in themselves and their peers. If you are concerned about your freshmen attending this program, please let your school counselor know or email Mrs. Norman-Franks.
SERVICES ARE CONFIDENTIAL
Confidentiality is of paramount importance to foster a safe, healing environment. Your Wellness Counselor will discuss limits of confidentiality with you.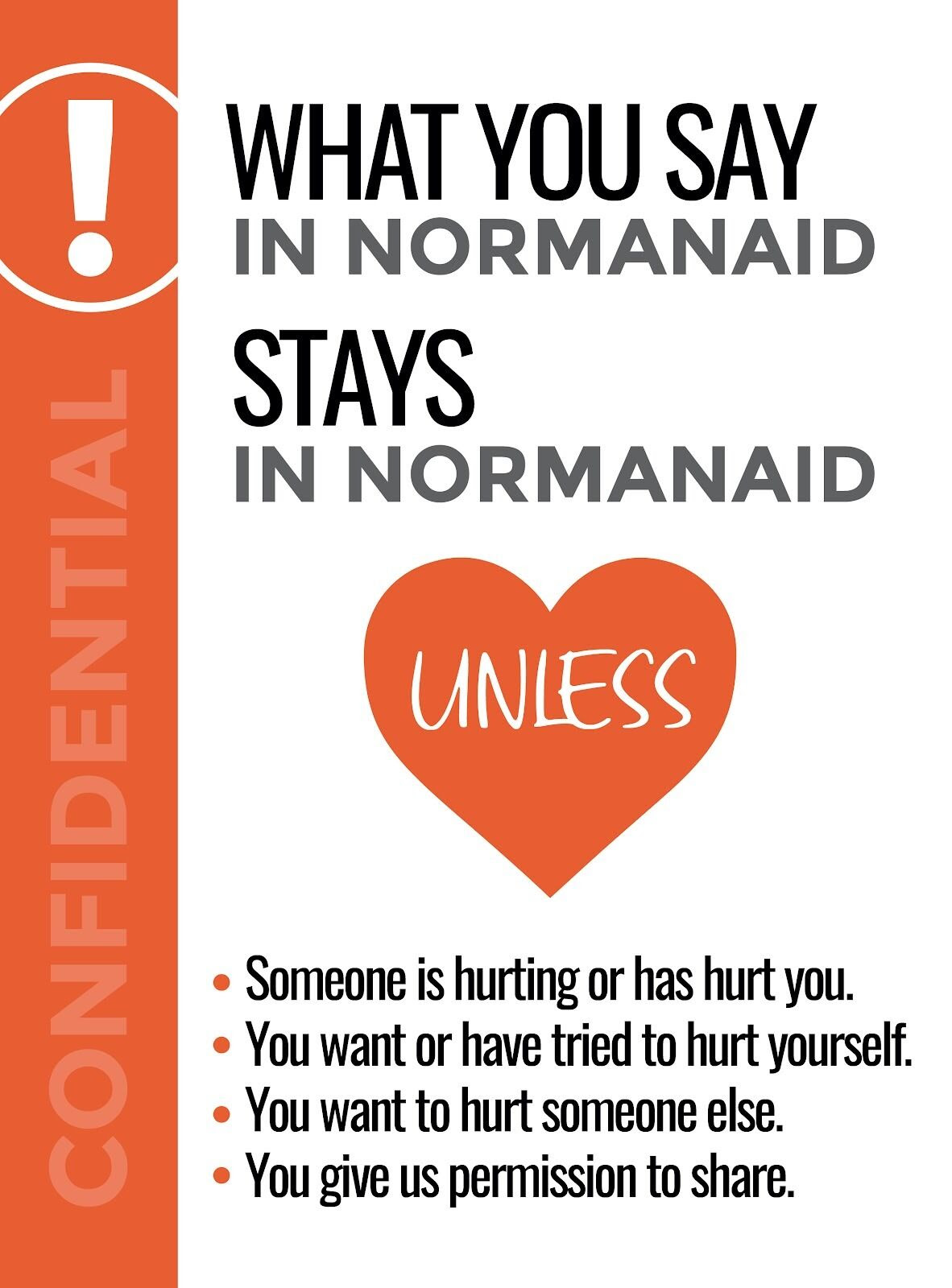 HELP A FELLOW NORMAN
Normanonymous
is a
confidential
and
anonymous
reporting tool
for BHHS students and parents. You can use this support tool to
report the following: abuse, alcohol, bullying, drugs, personal/social and emotional issues, pregnancy, other risky behaviors
, and anything else you feel should be brought to our attention. The goal of this site is NOT to get people in trouble but to
provide SUPPORT
to them through the NormanAid Wellness Center.
SEEK SUPPORT POSTERS
Check out the mini posters with QR codes to make it easy to get support, make an appointment and follow us on IG!
PARENTS CORNER
Please check our 
Parents Corner
 to review helpful information on various topics including: 
Mental Health Crisis
.  This section will provide insight on how
to know if your child is having a crisis or mental health emergency.
Freshman parents can check 
here
 for more information on our 
SOS Program
.