Band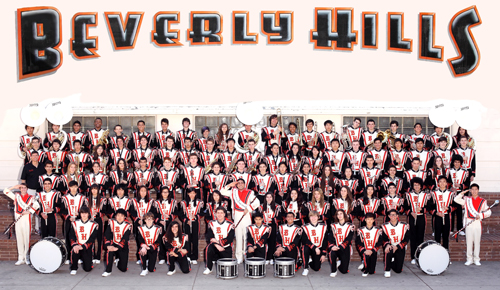 The Spirit of Beverly High

At assemblies, at football games and basketball tournaments, at events showcasing the civc pride of Beverly Hills, and at parades down such streets as Rodeo Drive Disneyland's Main Street, our band represents our school and our city. In the past few years, as our District Instrumental program has been reborn, the Band has almost doubled, and it continues to grow in size and quality under the direction of Bill Bradbury.

The band performs both as a marching band and as a concert band, and it's members also serve on pep bands for other events, as wind players with our string orchestra, and as players for our Spring Musical.